Maserati MC12 Corsa Spotted in Carmel, California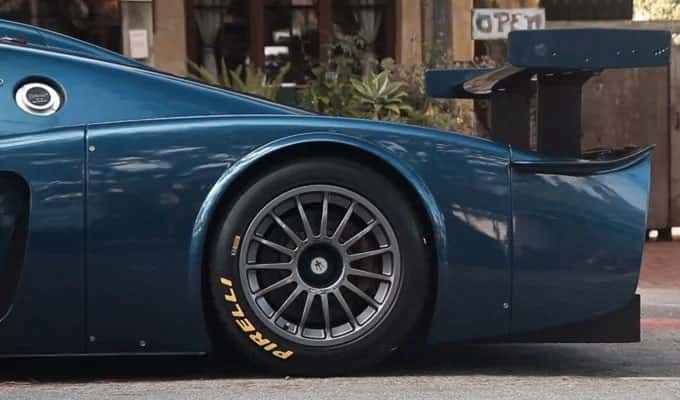 The Maserati MC12 was manufactured so Maserati could compete in the FIA GT Championship and was the symbol of Maserati's return to racing after 37 years. Twenty-five of these vehicles were made in 2004 and twenty-five more in 2005. The MC12 Corsa rests on a Enzo Ferrari chassis but is much larger/longer/wider than the Enzo and is slightly slower overall, if you can call a 205 mph top speed slow.
Originally designated the MCC (Maserati Corse Competizione), the original shape was based on windtunnel performance created by famed designer Giorgetto Giugiaro, and the final design was perfected by Frank Stephenson, who later designed the McLaren MP4-12C. Andrea Bertolini & Michael Schumacher were the test drivers.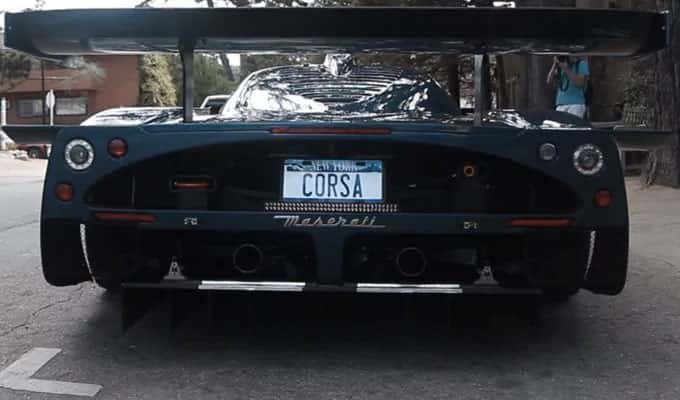 The Maserati MC12 is a 2-door coupe with a targa roof that must be left at home when open-air cruising. The engine is placed in a mid-rear layout and the vehicle's weight distribution is 41% front 59% rear but at speed it changes to 34% front 66% rear due to massive downforce created by the 79″ rear spoiler. The interior is that of a luxury race car, in other words no stereo, but it is full of premium leather, carbon fiber and Brightex. The MC12 was powered by an Enzo Ferrari 6 liter engine pushing 620 hp and 481 lb/ft of torque. This was good for a Motor Trend run of 3.7 seconds to sixty and 9.9 seconds to 125mph. The Enzo-derived transmission was a six-speed semi-automatic capable of completing a shift in 150 milliseconds.
In 2006 Maserati released the MC12 Versione Corsa, a private track day vehicle based on the MC12 GT1, which won the 2005 FIA GT Manufacturers Cup. Only 12 Maserati MC12 Corsa vehicles were produced and sold to select customers for $1.47 million. This particular Corsa is chassis #02 and has been modified for street use. Here's a video of a ridealong in it.
Check out this beautifully shot video of the Maserati MC12 Corsa taking a break by the sea. This car is wider than a Hummer H2 and with no rear window it's pretty amazing this man parked it so well.